New Shirt Options Are Here!
We have Mid South SHRM t-shirts starting at $10.00 and polos starting at $20! Mid-South SHRM is accepting apparel orders online until the April 21, 2016 meeting. We will also have paper order forms available at the April meeting.
Ann Wyatt (Ann Wyatt Recruiting) and Joanna Clark (Franklin Precision Industry) will collect cash, check, or online payment on or before the April meeting and place the first order thereafter. We hope to have the first batch of shirts ready to distribute at the May meeting!
Order yours today!!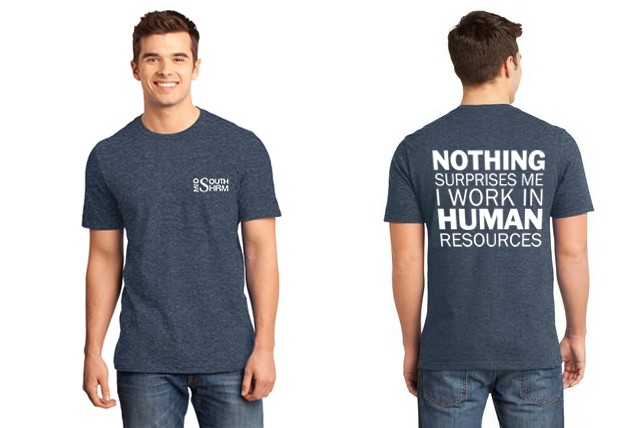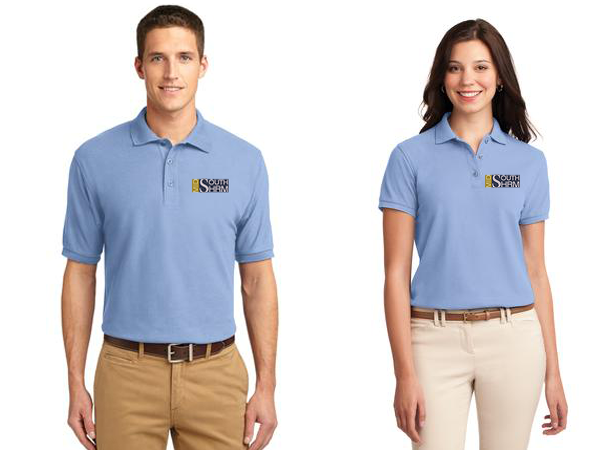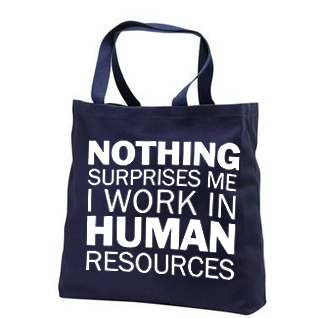 The tee shirts are available in dark grey and have the Mid South SHRM logo screenprinted on the front and on the back they say "Nothing Surprises Me I Work In Human Resources". Sizes XS - XL are $10; 2XL - $12; 3XL - $13; 4XL - $14.
The polos (unisex) are available in light blue and have the Mid South SHRM logo embroidered on the front. Sizes XS - XL - $20; 2XL - $22; 3XL - $23; 4XL - $24; 5XL - $25 and 6XL - $26.
We also have a navy tote back available for sale that says "Nothing Surprises Me I Work in Human Resources". The cost of the tote bag is $8.50. (We need at least 12 orders of the tote bag in order to be able to offer these for purchase).
Show your Mid South SHRM pride by purchasing a shirt!!